Rich in history.
St Columb's Hall has been an intrinsic piece of the cultural, architectural and historic fabric of Derry City since 1886.
Read More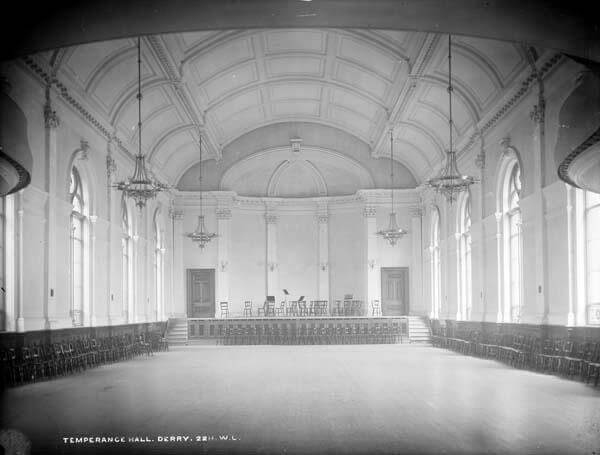 At the heart of the community.
Located on the East Wall of the city's historic Walls, the Hall is a Grade A Listed Building and was originally built by the St Columb's Hall Total Abstinence Society as part of the Temperance movement.
The Spirit of Derry.
It is now undergoing a reawakening, with a major project underway to bring it back into use.