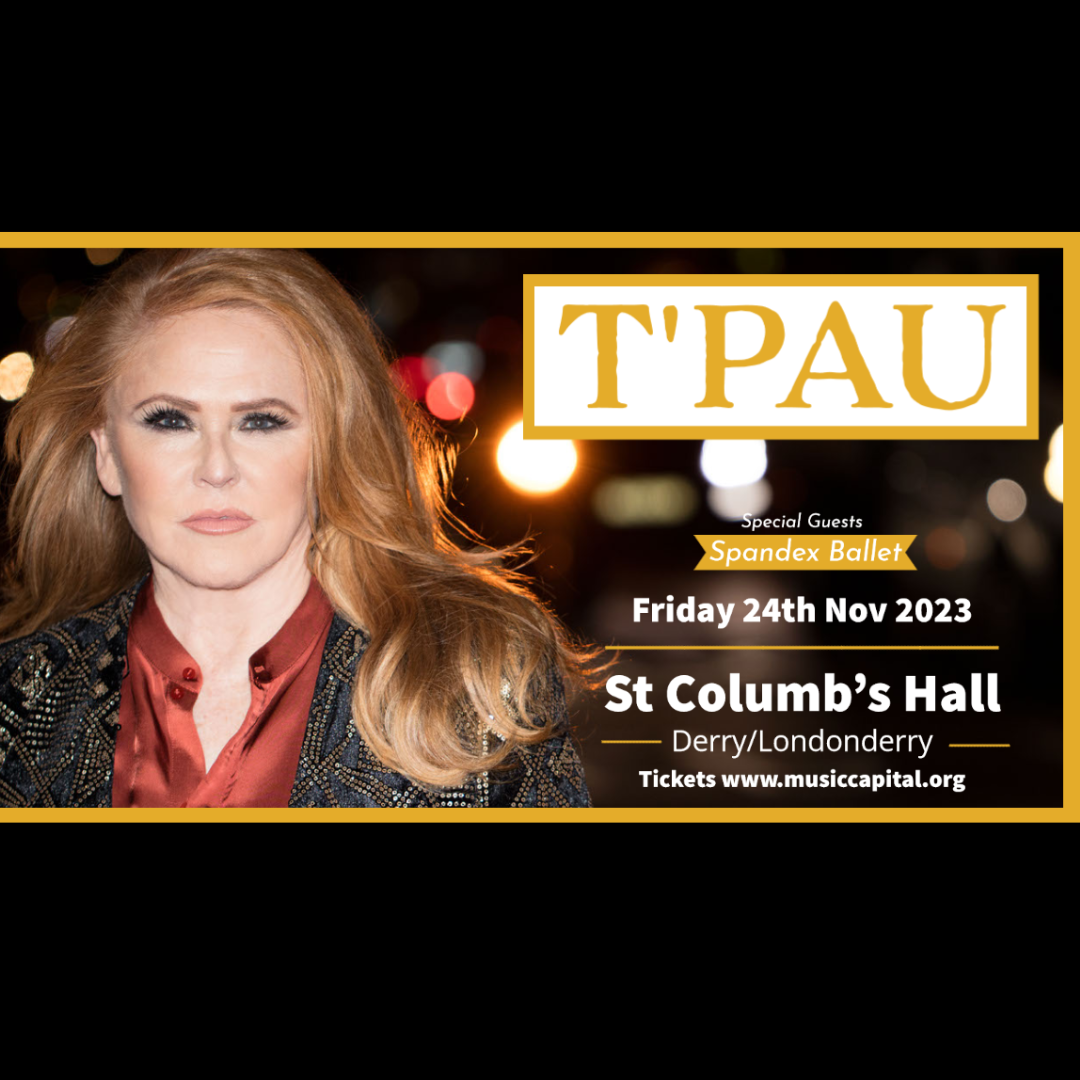 Music Capital presents T'PAU
7.30pm ( Doors – 6.45pm)
T'PAU burst onto the music scene in 1987 with the hit Heart and Soul which reached number 4 in both the UK and US charts. Taken from the debut album Bridge Of Spies, it's innovative use of a rap verse by a white female vocalist introduced the world to the distinctive lead vocals of Carol Decker and the song-writing talents of Carol and Ronnie Rogers.
Who can forget the classic ballad China in your Hand? Nobody could have predicted it's 5 week stay at number 1, the longest serving number one single that year.
The original line up of T'Pau split in 1991 after a final Top 20 hit Whenever You Need Me but Carol built a new version of the group in 1997 leading to a tour and festival dates. Don't miss your chance to see them live.
𝐂𝐮𝐫𝐚𝐭𝐞𝐝 𝐚𝐧𝐝 𝐩𝐫𝐨𝐝𝐮𝐜𝐞𝐝 𝐛𝐲 𝐌𝐮𝐬𝐢𝐜 𝐂𝐚𝐩𝐢𝐭𝐚𝐥, 𝐬𝐡𝐨𝐰𝐜𝐚sing 𝐭𝐡𝐞 𝐛𝐞𝐚𝐮𝐭𝐲 𝐨𝐟 𝐭𝐡𝐞 𝐦𝐚𝐢𝐝𝐞𝐧 𝐜𝐢𝐭𝐲 𝐛𝐲 𝐡𝐨𝐬𝐭𝐢𝐧𝐠 𝐞𝐯𝐞𝐧𝐭𝐬 𝐢𝐧 𝐬𝐨𝐦𝐞 𝐨𝐟 𝐢𝐭𝐬 𝐦𝐨𝐬𝐭 𝐢𝐜𝐨𝐧𝐢𝐜 𝐛𝐮𝐢𝐥𝐝𝐢𝐧𝐠𝐬 𝐚𝐧𝐝 𝐮𝐧𝐢𝐪𝐮𝐞 𝐥𝐨𝐜𝐚𝐭𝐢𝐨𝐧𝐬.